26 February Virtual Backpack
Headlines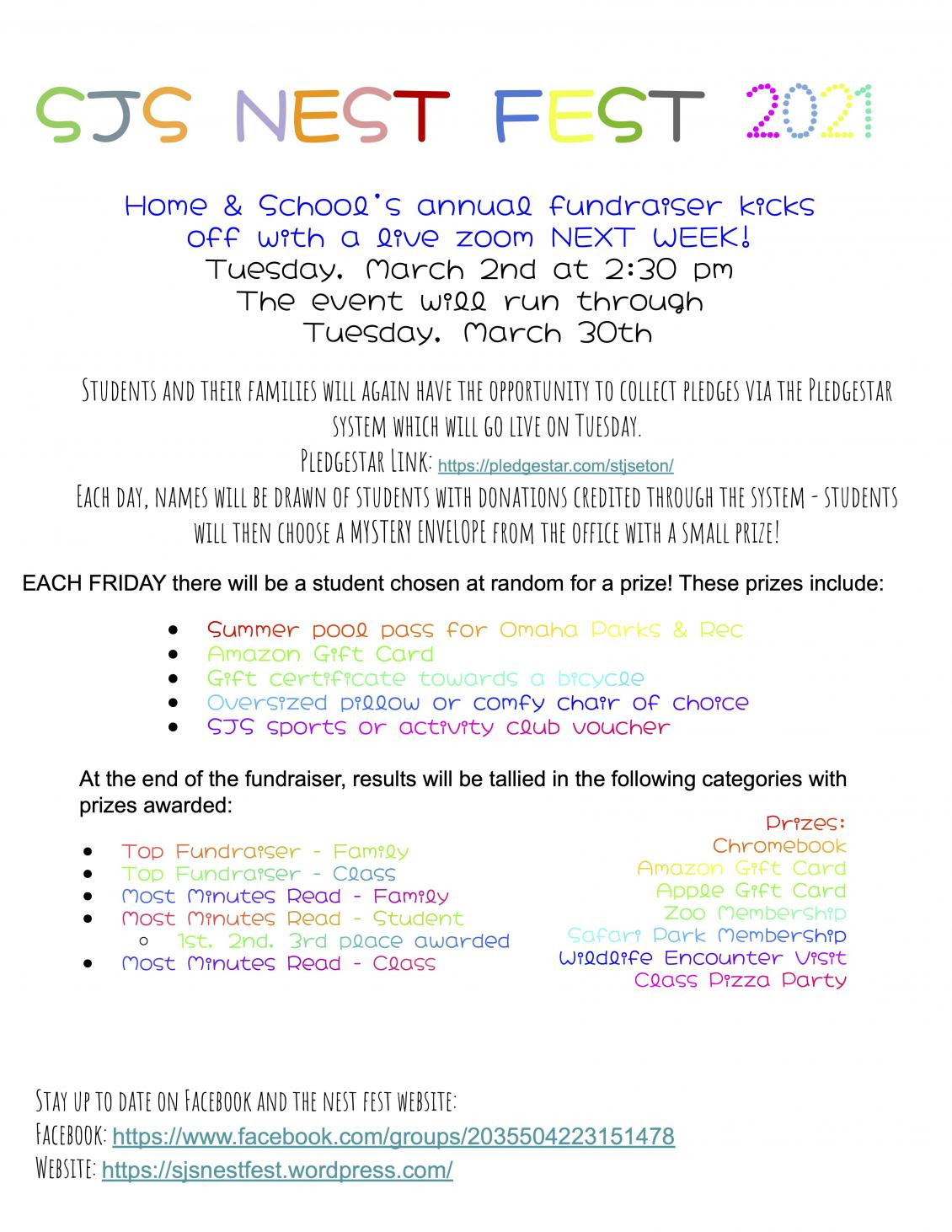 Congratulations
To this years Catholic Daughters Education Contest winners.
First Place ~ Addison Anderson (6th Grade), Khloe Gilbride (6th Grade), Peter Kennedy (6th Grade), Cecilia Lamoureux (5th Grade), Malia Mancuso (6th Grade), Michael Novero (6th Grade), Sophia Radda (5th Grade), Ty Teahon (5th Grade)
Second Place ~ Mary Bahle(6th Grade), Hayden Blaney (7th Grade), Tesia Crenshaw (6th Grade), Emme Evers (6th Grade), Cecilia Nanfito (5th Grade), Jacob Retallick (6th Grade)
Third Place ~ Kate Lampmann (6th Grade), Emma Monaghan (6th Grade), Madelyn Thomassen (5th Grade), Nolan Thomassen (6th Grade)
Way to make us proud!
Free Will Dress Down Day
There will be an optional out of uniform day next Tuesday, March 2nd.  A free will donation will be your "ticket" to be out of uniform.  All donations will then be given to Catholic Charities of Texas to help with their current weather related struggles.  This also provides a Lenten opportunity for almsgiving.  Thanks for your support, again, this is totally optional.
School News
March Home and School Happenings

Home & School Meeting

 March 3rd at 7:00pm at St. Elizabeth Ann Parish Center/Zoom

ALL are welcome!

Dine out for SJS

Wednesday March 17th Villagio's (Cherry Hills) 4pm – 9pm

 Nest Fest – Read-A-Thon

NEST FEST 2021 – March 2nd – March 30th

Facebook Group: SJS Nest Fest

Home & Schools major fundraiser for the year!

Thank you to all those who have been volunteering to help in the many different ways!

Parents + School = Winning Team!

Saint James / Seton Athletic Association

The Saint James / Seton Athletic Association is now accepting applications for the second annual Rick Gilbride Memorial High School Scholarship. Applicants must be 8th grade students of Saint James/Seton school who have participated in Saint James / Seton Athletic Association- or Saint Elizabeth Ann Youth Soccer Club-sponsored programs and will be entering an Omaha-area Catholic high school in the Fall of 2021. Submission deadline is 5:00 p.m. on Friday, April 2, 2021.

For more information, or to apply, visit http://www.sjsathletics.com.

If you have any questions, please contact Sammie at sjsad17@gmail.com.

LINK
 March Menu
Drop off Reminder ~ To avoid students gathering in the morning we ask that you do not drop kids off prior to 7:40 a.m.

REGISTRATION REMINDER

If you have begun the registration process please check to be sure that all documents have been uploaded.  Green checks indicate registration is complete.  Red checks indicate that your attention is still needed.  If you have questions contact the school office.
Community News