15 March Virtual Backpack
May the road rise up to meet you.
May the wind be always at your back.
May the sun shine warm upon your face;
the rains fall soft upon your fields and until we meet again,
may God hold you in the palm of His hand.
IMPORTANT DATES
March 21: Free will dress down day to support St. Jude's Hospital.  Students must wear a pink or a blue shirt.
April 4: Free will dress down day to support EPS
April 6-11: Easter Break.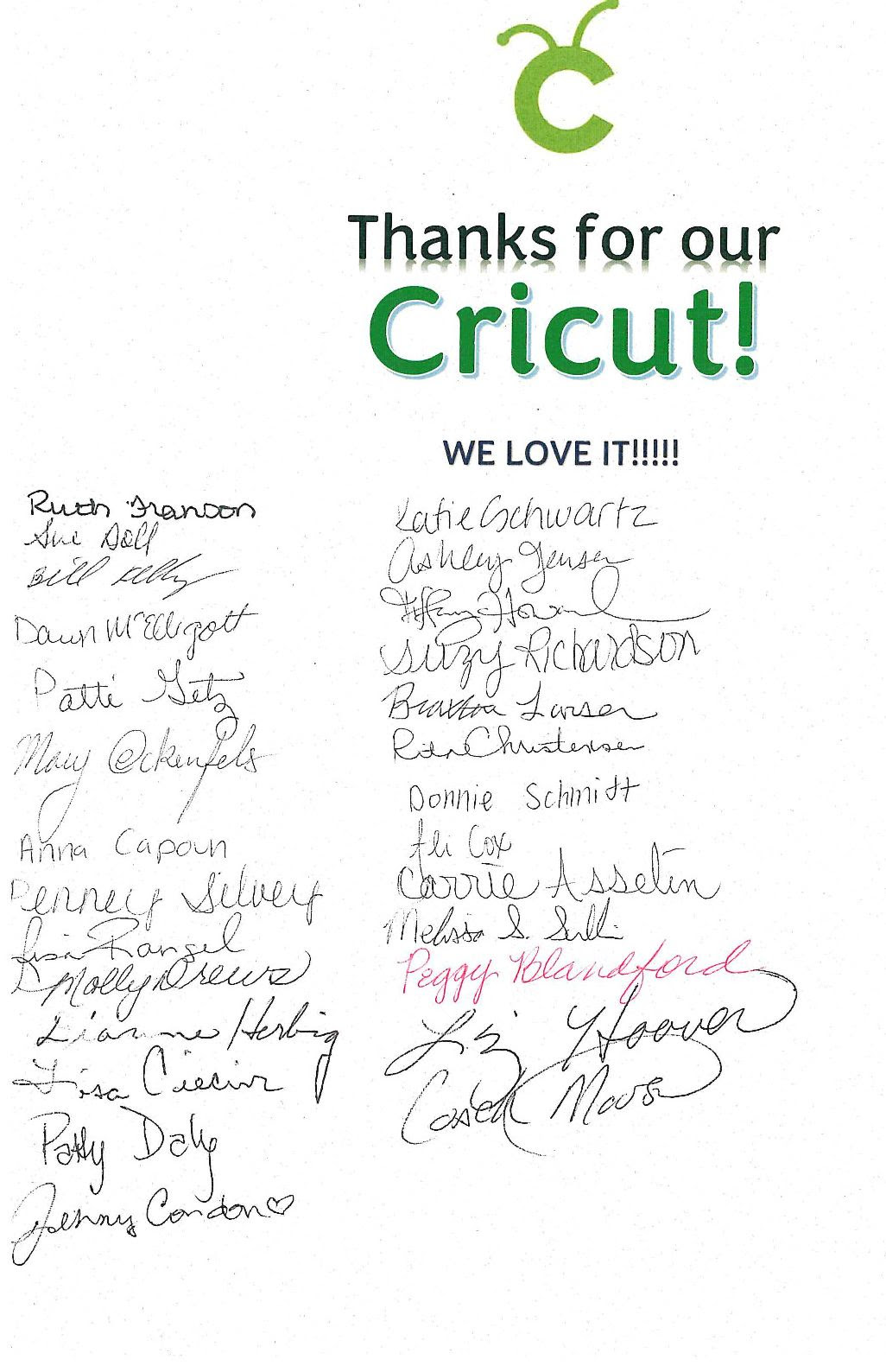 SJS Staff LOVES our new Cricut machine!!! 
Thanks so much to Home and School and all our families for this donation!
Free Will Dress Down Day to support St. Jude's Hospital will be March 21st.  Students must wear a pink or a blue shirt to participate in the dress down day.
Confirmation Reception  The Home and School Association sponsors a Confirmation Reception after the Confirmation Mass for all of the newly confirmed and their families. Cake, cookies, and refreshments are served in the parish center following the mass. It is a tradition that the current 7th grade (and younger) families volunteer by bringing an item or helping out the night of the event. There is only one confirmation mass this year on Friday, April 21st at St. James. Please sign up to help using the link below. If you have any questions email Jill Kreikemeier at learnpraylove@gmail.com.   https://www.signupgenius.com/go/5080D48A5A929A1F85-confirmation
Help Needed!  Cafeteria needs help in March with washing trays. If you can help please go to iVolunteer @ https://stjamesseton.ivolunteer.com/cafehelp_2023 to get signed up.  
NestFest is Coming!  See flyer below on how you can help make this a success!
Our 5th and 6th grade students were excited for the first harvest from our new hydroponic planter! A fun and engaging addition to science classes at SJS.
Parent Participation See the attached flyer for a reminder of the guidelines and how to log your hours.
Home and School  Can you lend a hand? Sign up here for Nest Fest and Eagles Wings luncheons.
Complete Parent Participation hours! See our Amazon Wishlist to donate items needed for Nest Fest.
St. James Catholic Church
The Growing in God's Space prayer:
Heavenly Father, our hearts sing in praise of You.
All glory and honor to Christ Jesus,
Who has shown us the way to everlasting life.
O Lord, all that we have comes from You.
You have given us a home at St James
filled with faith and family.
Thank You for these many blessings.
Holy Spirit guide us in this journey.
Let us move together with open hearts.
Grant us the grace to follow in the footsteps of St. James.
Help us to work together
as we build Your kingdom here on earth.
Amen.